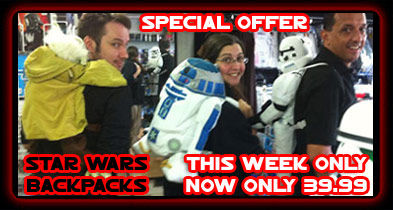 SPECIAL OFFER - Stormtroooper Back Buddy - Rucksack
These Star Wars backpacks are modelled on the characters from George Lucas' Star Wars films.
The 24" backpacks include a carrying pouch large enough to carry books, DVDs, and more..
Take advantage of:
Same day despatch.
No worries, International shipping service.
Excellent packaging with fragile stickers.
Customer account with tracking service.
100% stock availability.
Free Gift with every order.
Guaranteed.