NEW Star Wars Backpacks 19/06/2012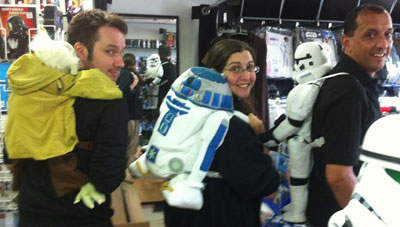 Show your allegiance to the Empire, the Alliance or the Jedi with these amazing backpacks.
Here at Jedi-Robe.com we love it when new products arrive and we get to play with them. There was almost a lightsaber duel over who would get to model the Stormtrooper for this photo, but wisdom of the Jedi prevailed.
Our verdict: These plush characters are great to carry around and a fun way to store your stuff.
Star Wars Backpacks are available HERE.