Luke and Leia to reunite for Celebration VI 23/07/2012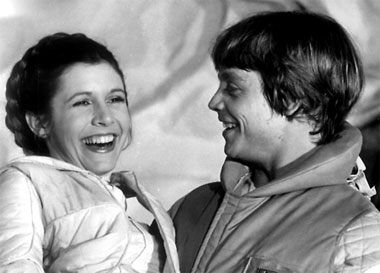 Star Wars Celebration, the biggest get-together of all things from a galaxy far, far away comes soon to Orlando, Florida 23 - 26 August.
The latest guest announcement is that Mark Hamill will be joining Carrie Fisher, Anthony Daniels and Ian McDiarmid as well as many other cast members and production crew from across the saga and Clone Wars cartoon.
Guests, talks, signings, collectables, costumes, props, even speed-dating.... It's a Star Wars party at the Orange County Convention Center, Orlando, Florida.
For more information, please visit www.starwarscelebration.com