Frank Oz to receive prestigious award 24/07/2012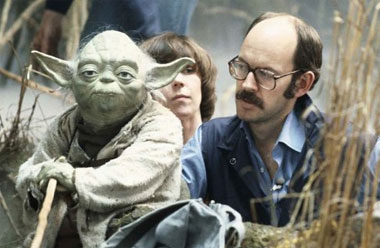 Frank Oz, the man who literally brought Master Yoda to life will accept a lifetime achievement award at the 38th Saturn Awards in Los Angeles.
Mr Oz was more accustomed to working with Cookie Monsters, comedy bears, blue eagles and a certain infamous pig when he got the almost impossible task of playing Master Yoda. Oz had a great deal of creative input on the character both in constructing the puppet and developing the character's trademark syntax. In the words of Oz himself, "I picked him up and immediately knew who he was." Mark Hamill, who played Luke Skywalker, stated that Yoda was the perfect co-star and whilst, at first, he was intimidated acting with a puppet, Oz's performance in bringing him to life put him completely at ease.
Oz performed the voice of Yoda in five live-action Star Wars films and doubled as puppeteer in three. He was also extremely supportive of George Lucas' decision to convert Yoda to CGI in the later films, stating that it was exactly what should have been done. Maybe he just wasn't keen on trying to operate the puppet whilst fighting Count Dooku.
Over the years, anyone wishing to hear Yoda's iconic voice coming from the great man himself have had to walk away disappointed. Oz has so much love for the tiny Jedi Master that he doesn't feel it is right to exploit him for "a party favour." I think it is safe to say that this love of Yoda is universal.
Aside from his puppetry and voice-over work, Oz is a very successful director. His credits include The Dark Crystal, The Muppets Take Manhattan, Bowfinger and Little Shop of Horrors.
Oz will be awarded with a lifetime achievement honour on Thursday 26th of July at the 38th Saturn Awards, which are presented by the Academy of Science Fiction, Fantasy and Horror Films in Los Angeles. Oz is said to be honoured and delighted to be recognised for a body of work spanning five decades. However, he still feels he might be a bit too young to accept an award of a 'lifetime' of work.
Maybe he would prefer when 900 years old he reach to receive the award....