Special Offer - Removable Blade Lightsabers In Stock NOW 17/08/2012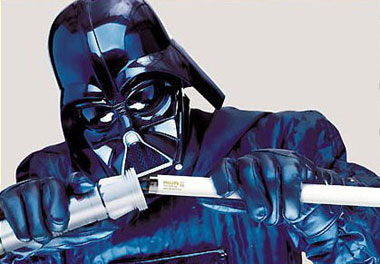 While the laws of physics still deny us the chance to wield a 'real' lightsaber, these replica props with removable blades are about as close as you can get.
All of the features from the well-loved Force FX range are here - sturdy blade ignited with powerful leds, motion sensors, movie sound effects and detailed hilt.
Plus you now have the option to display your full blade on its custom stand, or wear your hilt using the specially designed belt clip which is also included.
ANAKIN FORCE FX REMOVABLE BLADE LIGHTSABERS
DARTH VADER FX REMOVABLE BLADE LIGHTSABERS
DARTH MAUL FX REMOVABLE BLADE LIGHTSABERS